Have you ever found yourself shocked at the price of artisan cheese at the grocery store? Though tasty, store cheeses are often considerably expensive and not always worth the steep price tag. In fact, making cheese at home is not only easy and delicious but can open the doors for a new, profitable business opportunity!
Is cheesemaking profitable? A good cheese and some basic marketing skills can bring in a good chunk of money and because cheesemaking doesn't require many ingredients or equipment (keeping overhead low), cheesemaking can be a profitable endeavor.
This article will cover everything you need to know about turning a profit from cheesemaking, including where to sell your product and how much you can earn. Read on for inspiration on starting your next business venture!
Cheesemaking Business at Home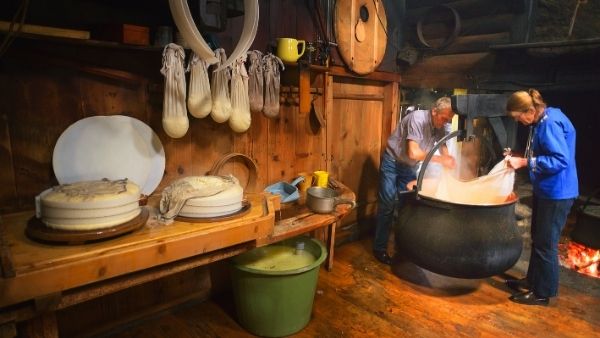 Cheesemaking can be a profitable venture. However, there are several components that go into actually turning a profit when making your own cheese that must be considered before starting a business:
A business can be profitable by producing a product that competes with others on the market. In other words, in an area where the only available cheese is sold at the grocery store, an artisan cheesemaker may be able to turn a steady profit from offering something that isn't otherwise available.
The ingredients and equipment must be factored in when considering how much profit can be made. Raw milk is needed for cheesemaking and can be expensive to acquire without a connection. Unless you have your own cows or goats already, a decent part of your budget will go towards sourcing this milk.
You'll need to purchase cheesemaking equipment. Although a one-time purchase, this equipment can be very expensive upfront. And for cheesemakers in the United States, you'll likely need to acquire a license to market and sell your product in stores or online.
If you are just a beginner cheesemaker thinking of ways to make extra money, start by investing in a cheesemaking kit like this one from Amazon to get yourself started and build confidence and your skills.
How Much Can You Earn from Cheesemaking?
Unfortunately, there's no real answer as to how much one can earn from artisan cheesemaking. Rather, the amount you can turn all depends on these components:
How Much Are Startup Costs?
These would be your one-time purchases, such as a license for selling cheese in the United States and the proper equipment to make the cheese itself. You might also factor in other supplies needed, such as cheesecloths and a thermometer.
How Much Are Overhead Costs?
Calculate how much you'll need to spend on recurring ingredients, such as raw milk. Do you have your own cows or goats to acquire this milk or a deal with a local farmer?
How Much Do You Intend to Sell Your Cheese For?
Pricing your product is a balancing act that requires a lot of consideration. Do you have a lot of competition? Are you able to market your cheese in a unique way?
You want to set your product apart from the rest of the market, and you may have to start by offering lower prices to build your customer base. You don't want to price too low to the point that you lose money, but you also don't want to price too high, as you may not be able to bring in customers.
How Much Cheese Do You Intend to Make?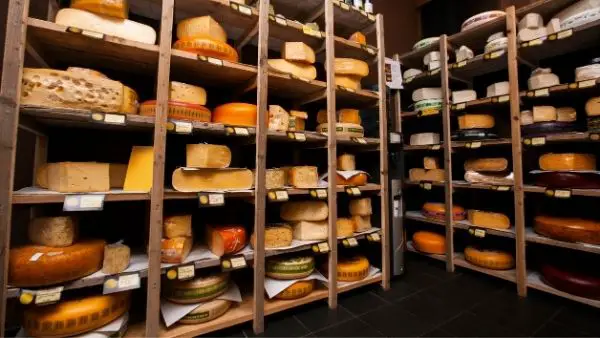 Granted, you'll need to make a big enough batch to be able to properly market and sell your cheese, but you also don't want to end up making more than you can sell and losing money in the process. Consider how big your customer base is when deciding how much cheese to make.
For cheesemaking to be profitable, you'll need to be earning more money than you spend on startup and overhead costs. It can certainly be done, but it requires knowledge of running a business and a bit of strategizing to be successful.
Where Can You Sell Homemade Cheese?
Without a dairy license, your options for selling homemade cheese are limited, but that doesn't mean you can't turn a profit! Instead of aiming to get your product on the shelves of your local grocery store, start by locating farmer's markets in your town that will allow you to set up a booth. In fact, most at-home cheesemakers sell their product at such events.
Selling at farmer's markets allows you to connect with your community and learn about the success of your product. You have the opportunity to set up an enticing booth with information about how your cheese stands out from the rest of the market while speaking with possible customers about what they'd like to see in artisan cheese.
Another idea is to partner up with a complimentary business to share booth space and cross promote each other's products. Think artisan baker, local vineyard, or specialty sausage maker.
Additionally, you can sell your product to friends and family; however, this is not a very profitable option. While friends and family are a great way to test out new recipes and ideas, to begin actually earning money from your cheesemaking venture, you'll need to branch out further into the community.
Best Practices for Selling Homemade Cheese
You can utilize a few different strategies to increase your chances of selling your cheese and therefore turning a profit. The most important thing to remember is patience: it's unlikely that you'll turn a profit right away. Instead, connect with your customers and learn what is missing from the market. Fill that void with your product!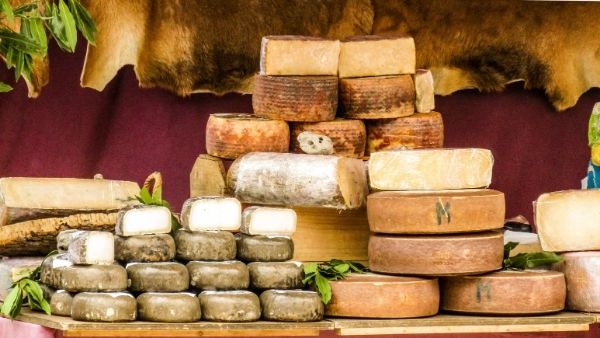 Below are some other strategies for selling your own cheese:
Bring lots of samples. Your customers will want to try your product before purchasing it! Offering lots of samples allows you to get input on your different cheeses. Plus, everyone loves free food!
Display information about your business. People like to know where their food is being prepared. Have knowledge about where you source your ingredients as well as how you go about actually making the cheese on display. Transparency is key to building strong relations between customers and your business.
Be prepared to answer questions. Likely, potential customers will have all sorts of questions for you about your cheeses and your cheesemaking process. Be ready to answer any of these questions with as much information as you can offer.
Create a variety. When you're first getting started, it might be tempting to only make one type of cheese. However, if you want to be profitable, you'll need to offer a variety of different cheese, including specialty options that customers may not be able to get anywhere else. Get creative with your recipes, and use the internet as a guide for inspiration.
Consider selling other items that pair well with cheeses. Though unnecessary, you can boost your sales by offering things that pair with your cheeses, such as jams, honey, fruits, or nuts. Otherwise, have an idea of what would go well with your product so that you can recommend these sides to your customers.
Don't expect success right away. Just like any business, cheesemaking is a trial-and-error process that won't result in massive success overnight. Though it can be profitable, it's also unlikely that you'll be rolling in tons of money from this hobby. Be realistic about your endeavors. Don't start a cheesemaking business for the profit; instead, do so because you're genuinely passionate about making cheese.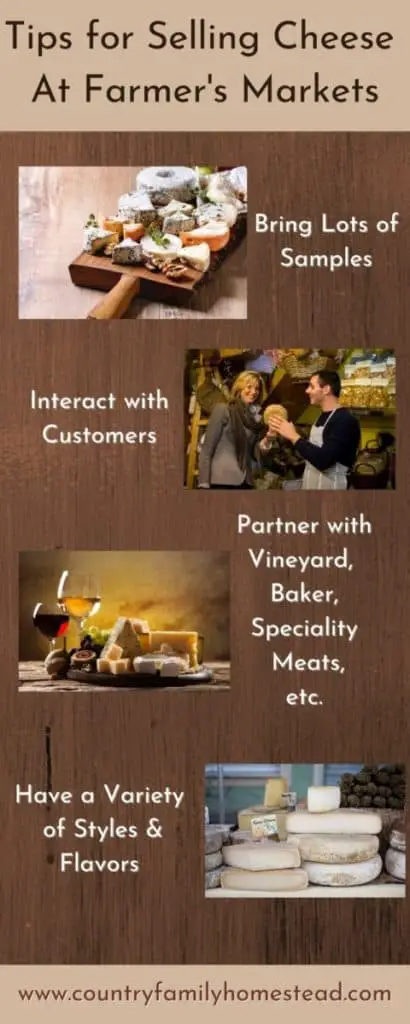 Final Thoughts
Starting a cheesemaking business is a great way to introduce a new product to your community that may not be accessible elsewhere. Like any other business, one must consider important things such as costs and possible customers.
However, cheesemaking can be a profitable endeavor if done right, combining both passion and business. As long as you follow the tips above, you can easily launch your own cheesemaking business and turn a decent profit!
Related Posts