Corey Sitkowski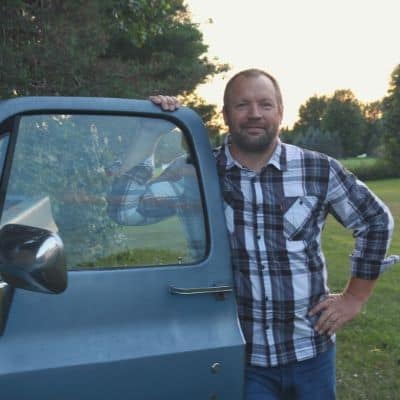 Corey grew up on a 40 acre homestead surrounded by public forest and a lake in the rural thumb area of Michigan. The homestead was an old farmhouse with a couple of barns and a pond. The setting was ideal for an adventurous inquisitive young man.
"From sunup to sundown in the summertime my mother had no idea where I was. I spent everyday exploring, building forts, fishing, and spearing frogs"

Corey Sitkowski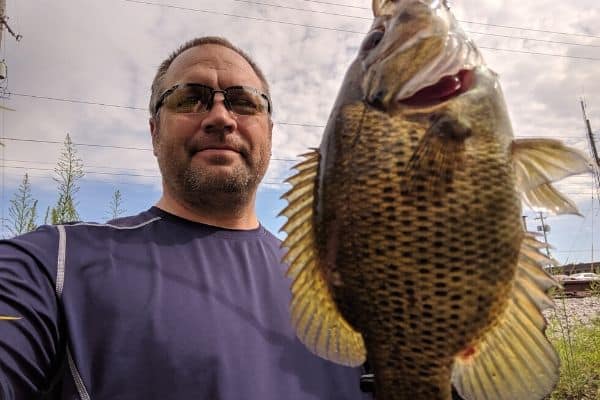 There were many chores to do also and Corey learned that hard work was rewarded with the feeling of satisfaction in a job well done. The family had a large garden, many fruit trees, raised ducks and chickens, and stored hay for neighbors in the barn.
Corey's parents, Dave and Pat, were do-it-yourselfers in every sense of the word. Long before YouTube and the Internet, everything was learned from reading books or watching PBS. Dave remodeled the house and worked on vehicles and tractors and Pat raised the four children along with the chickens and ducks while still being creative with many different crafts.
"My parents taught me how to figure things out and be self-sufficient. I am so grateful for the simple life they gave me."

Corey Sitkowski
As an adult Corey still had a thirst for knowledge. Electrical and mechanical equipment interested him and he eventually became a master electrician, licensed builder, and mechanical maintenance technician. All these skills eventually led to becoming a Skilled Trades Technical Training Supervisor for the local utility company.
The enjoyment and satisfaction in sharing what he's learned with others gave Corey the confidence to start a YouTube channel and this website so he could share his knowledge and experience with many thousands of people worldwide.
"That fulfilling feeling that comes from teaching something to someone or helping to resolve a problem they have is why I continue to create helpful videos and write articles. I love passing on what I have learned".

Corey Sitkowski
For most of their 30 years of marriage together, Corey and Maria have tried to stay as self-reliant as possible. They've built or remodeled several houses and provided as much of their own food as possible by gardening, fishing, hunting and raising poultry.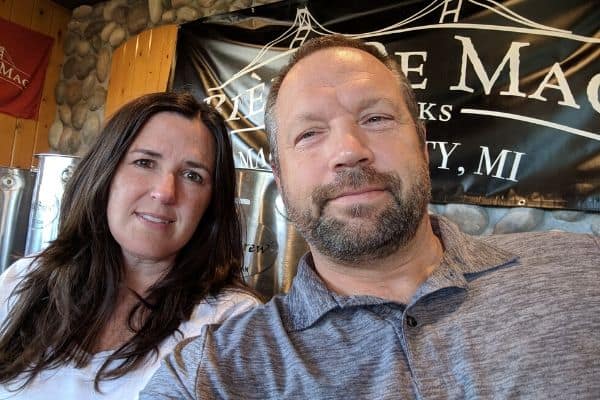 Maria Sitkowski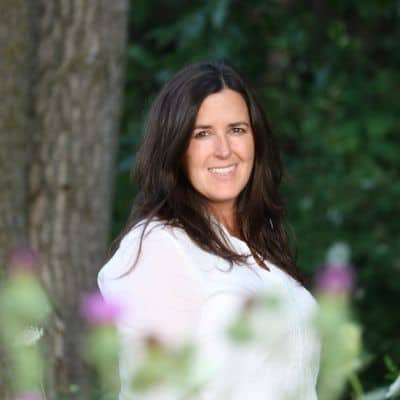 Maria grew up in a country setting in Mid-Michigan. The house was a ranch house with an old barn and a corral out back for the pony. There was also a large garden that her parents, Gary and Char took great pride in. Even still to this day the garden is a gathering place for the family to share time together and reap the bountiful harvest each year.
The garden may have gotten smaller as the years have gone by, but they still work just at hard at growing and preserving fresh vegetables. During her childhood, Maria and her siblings spent a lot of time helping in the family garden–from pulling weeds to squishing potato bugs.
"Growing up, my parents made sure to instill core values and a strong work ethic in their children. We learned by example. Corey and I try to teach our children those same values."

Maria Sitkowski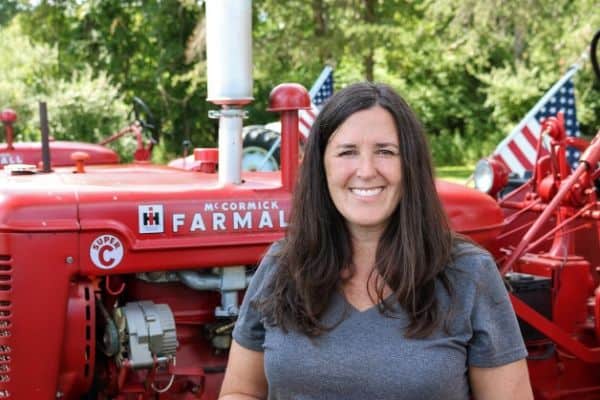 Maria's has recently rediscovered her love for sewing while having extra time during the pandemic. She was off work for a couple months and decided to dedicate her time to making face masks for front-line and health care workers.
She has since started making cute tote bags as gifts for friends and family. Her next endeavor in the sewing hobby will be to start learning how to quilt.
The Future of the Homestead
While their two boys are now growing up and becoming adults, the homestead may change slightly. There is a new generation coming soon that is sure to offer many new opportunities for Corey and Maria to share their love homesteading.
How We Make a Part-time Income Online
If you have a hobby or interest that may appeal to others, you may be able to create online content that earns you a part-time or even full-time income.
We started our internet entrepreneurship several years ago by creating a YouTube channel and posting videos about our chickens and tractors and stuff we made.
After finding Income School we started this website and because we write articles that we know other homesteaders and country folk are searching for, we are seeing growth on this site.
From ads and affiliate links on both our YouTube channel and this website, we are seeing a decent part-time monthly income. We could not have been this successful in such a short time if it wasn't for the Project 24 method Income School teaches.
I highly recommend their system. It is not some sort of get rich scheme, but rather a step-by-step recipe for creating your own significant income online in about 24 months.
If this is something you are interested in, we encourage you to check out what they offer at:
If you currently already have a website, Ezoic can help you increase your ad revenue from that site. Their AI learns what users like and optimizes the ads placed on your pages to maximize your sites earning potential.