Being a farmer or homesteader usually means that vacations or trips away from the farm are not an option. Livestock and pets need to taken care of on a daily basis, pests and predators must be kept away, and just having a watchful eye over the homestead to keep everything safe and secure is needed peace of mind.
A well-trained and experienced farm sitter can be a godsend to the homesteader that is truly in need of a vacation or must be away for a business trip. This guide will discuss where to look or how to advertise to hire one, how to screen them, and what to expect to pay for their services.
For someone who loves the homestead lifestyle yet doesn't have a place of their own to care for at the moment could learn and gain that homesteading experience by becoming a farm sitter for hire.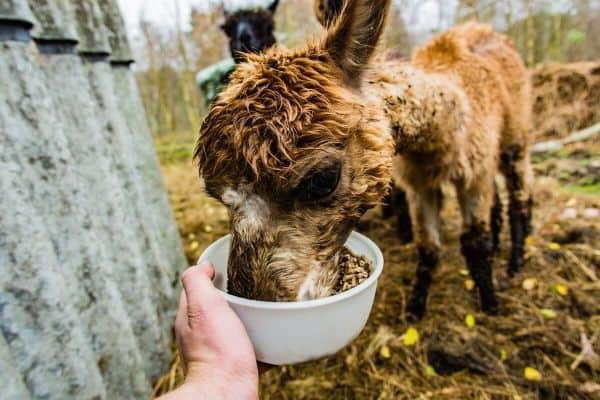 How to Find a Farm Sitter Near You
Finding a reliable farm sitter can be a daunting task if you've never done so before. This process should be started well in advance of when you need one. The following list of potential resources to use when seeking a farm sitter starts with the most preferred method:
Ask other farmers or homesteaders in your area. Someone you know recommending a product or service to you because they use it and like it is the best reference possible. If a fellow homesteader uses a certain farm sitter often and they always do a good job and are reliable then your search is probably over. That is unless that particular sitter is not available for the dates you need.
Ask your veterinarian. Large animal or livestock vets specialize in farm animals and will know most of the farmers in the area and have also probably dealt with farm sitters on occasion. They will have a vast network of people in the farming community and will most likely have a few referrals for farm sitters if you ask.
Ask or look for flyers at your local feed and supply store. This is a place where livestock owners hang out and a great place to ask around for referrals for a farm sitter. Farm sitters may also hang flyers offering their services at these stores because this is where their ideal customers shop.
County Fairs and Livestock Shows. This is another place to just start asking around and networking with others in the farming community. You will most likely find younger folks with livestock experience in 4H shows that are looking for a side hustle.
Neighbor Kid. Depending on what type of chores you are having them do, a neighborhood teenager may just be your best option. Taking care of chickens or other poultry is a task handled by a young novice. On the other hand if you are looking for someone to milk the goats or care for horses you may want to look for someone more experienced. Or as a way to lead up to leaving for an extended period, you could offer to pay a young helper for a few hours of work per week to give them the experience to be able to trust them to the job when you're gone for a few days.
Online Referral Service. Sites like PetSitter.com do have a filter for "Farm Animals" and may have some good potential candidates that have the qualifications you are looking for in your area. When I tried a search for "Farm Animals" with 50 miles of my zip code about 50 results showed but only 2 or 3 looked like they were qualified farm sitters. The rest were mainly pet sitters and dog walkers. Your area may have better results so give it a try.
Google Search "farm sitters near me". My search results in my immediate area turned up only pet sitters, but a wider search across the entire state did have a few legitimate farm sitters. This type of search just may provide you with some leads.
Facebook Marketplace/Craigslist. I think this may or may not be useful to search or place an ad on either Marketplace or Craigslist. I did a search on Marketplace for my area for "Farm Sitter" but only a pet sitter showed up in the search. Others may have more luck or possibly put an ad searching for a farm sitter if you get desperate to find some candidates.
Volunteering Websites. Sites such as WorkAway.info offer a place to link those seeking cultural experiences with hosts that can offer that experience. They have a category called "Pet Sitting and Animal Care" where you can register your homestead to host "WorkAwayers" as they call them. I have no experience with this website or much about how it works, but it looks like it would take much pre-planning and to offer room and board for your guests. This one will definitely take much more research before you jump in to know what you're getting into.
What Questions to Ask
It is important to ask the right questions when hiring a farm sitter. This boosts your confidence that they are qualified to perform the work you need, and it helps them to understand what is expected of them. All expectations should be spelled out and any confusion should be addressed before hiring.
Is the farm sitter operating as a legitimate business?
In most instances you are not hiring an employee. You are hiring a contractor to perform a service for an agreed upon specified fee. These fees are expenses towards your farm business in some cases and you will want a record of that transaction to prove this. If you pay a contractor over a certain amount you may have to send them a 1099 Form at the end of the year (consult a tax professional for your unique situation).
Another reason to ask this question is to know that they treat this business seriously and they are not a fly-by-night operation that may take your money and not show up when needed. Now if you are hiring the neighbor kid to collect eggs and feed the chickens then that's a different story.
Is the farm sitter bonded and insured?
Whether it be a farm sitter or a plumber, all contractors should be bonded and insured. Being bonded means money is available to the customer if the contractor fails to withhold their end of the deal. It is also important for the farm sitter to carry liability insurance to cover the hazards of their business. You should ask for and keep a copy of both the surety bond and insurance policies.
Will the farm sitter provide of list of references?
Any reputable contractor will have a list of references readily available upon request. My guess is that most of the time having that list is enough for most customers and they usually don't follow up with checking those references.
It would be a good idea to call those references to ask specific questions about the service they have received and the type of animals or chores that were involved. Ask the reference if they would ever hire the farm sitter again.
Ask about specific experience with the type of animals you need help with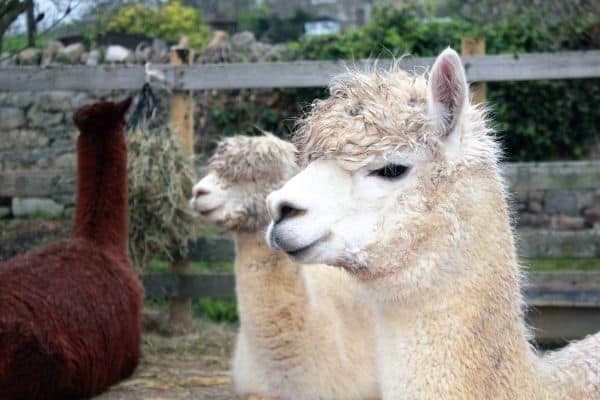 Different types of livestock have different needs so be sure your potential farm sitter has knowledge and experience with the critters you have. This may not be a deal breaker if you have alpacas but they only have experience with goats and sheep. You may feel confident they could handle your alpaca chores if given some additional instruction.
Some animals such as chickens could be pretty easy for a newbie if you are breaking in a new person to farm sitting. Making sure they have food and water, collecting eggs, and throwing them a scoop of scratch doesn't require the same level of experience as milking cows or caring for horses.
Ask about situations when they've encountered abnormal situations and how they handled it
It's rare for anybody in the farming or homesteading community to have everything they've ever done go off without a hitch. There is always something that could go awry and it seems to happen at the most inopportune time. It's happened to all of us, but it's how well the situation is handled that makes a difference in the outcome.
Ask your farm sitters about those times they've had to deal with an abnormal situation and how they resolved it. Maybe they've had animals get loose, get injured, locked themselves out of the buildings or any number of other possible scenarios.
Ask about the terms of service
The terms of service should be spelled out and agreed upon before any work is done. This protects both the customer and the farm sitter by ensuring that both parties are fully informed of what is included and what is not. The farm sitting contract should contain the following information at a minimum:
The date(s) the service is to be performed
Name and address of the customer
List of animals covered by the agreement
Specific list of tasks required for each animal
Additional chores or tasks
Any medications required to administer
Emergency procedures
Lists of contacts such as neighbors, veterinarian, etc.
Fees for the services provided
Payment terms
What Does a Farm Sitter Cost
This is a hard question to answer because labor costs vary among different geographic regions. The level of difficulty or complexity will also play a role as will the experience level of the farm sitter. A farm sitter that is bonded and insured and running a legitimate business is going to have more overhead and expenses and you should expect to pay more for this professional.
If you are paying the neighbor kid cash then you should expect the price to be much lower. It really depends on your needs and the level of responsibility you demand. But remember you usually get what you pay for.
The table below has very general price ranges for typical farm sitting services. The ones listed as a dollar per hour are a cost guide based on how long you expect the chores to take not that you would or should pay by the hour. A good farm sitter will give you a quote for the list of chores to be done and this should be included in the agreement.
| | |
| --- | --- |
| Type of Chores | Price Range |
| Provide food and fresh water to a variety of easy to care for animals | $10-20 per visit |
| Provide food and fresh water for larger or more difficult animals or a large number of animals | $20-30 per visit |
| Giving medications or other medical treatment | Additional $10-20 per visit |
| Milking duties | $20-40 per hour |
| Cleaning stalls, pens, etc | $20-40 per hour |
| General farmhand work such as mending fences, operating machinery, | $30+ per hour |
Becoming a Farm Sitter
If you own homestead doesn't require your constant attention or maybe you love the farming lifestyle but don't yet have your own place, then you may consider becoming a farm sitter to make some extra money or even start a full-time business.
Getting started by sitting for friends, family, or neighbors on an occasional basis will be a fairly easy way into the trade. Spend some extra time just helping out and learning whatever you need to know to care for their animals, so when they are in need of a farm sitter, you are the first one that comes to mind.
As you expand your services to more and more people, you will want to consider setting up an official business. Depending on what your local or state government requires, this may mean getting a business license, liability insurance, and getting bonded.
You may also need a professional's help in setting up your business if it's an LLC or corporation and getting with a business tax professional to help set up your bookkeeping setup.
Get the Word Out
You may need to advertise your services in many places as you get started. Create professional looking flyers to hang at your local feed and supply stores, farm auctions, county fairs, etc. Give a stack of flyers to local veterinarians, or even start a mailing list of any local farmers and homesteaders in your area that you know have livestock. Mail them a flyer a couple times a year.
Once you become established, word of mouth will become your best advertisement. This is why it is extremely important to be very professional, courteous, and dependable for every customer you have. They will share their experience with everyone they know. Many of those people will be your next client if they give you a good review.
It's a good idea to create a brand around your business. Have a professional logo made to use on your business cards, company letterhead, service agreements, uniforms, and even your vehicle. Your uniform doesn't have to be anything more than a t-shirt or polo shirt with your logo. The more times people see your brand the more they will remember you.
Whether you are providing this service or the one searching for someone to help you out, farm sitters allow homesteaders and farmers to take a much needed break every once in awhile.
Related Posts